CITY CLERK'S OFFICE
Quick Links: Services Available | Address the City | City Ordinances | Dog Licensing | Elections | Operator's License | Personal and Property Tax Records
The Glenwood City Clerk's office is currently located at:
City Municipal Offices
217 W Oak Street
PO Box 368
Glenwood City WI  54013
715-265-4227
CITY HALL OFFICE HOURS:
Monday -Thursday 7:00 am – 4:30 pm; Friday 7:00 am – 11:00 am

CITY CLERK-TREASURER
Shari Rosenow
cityclerk@ci.glenwoodcity.wi.gov
DEPUTY CLERK-TREASURER
Brandee Swenby
deputyclerk@ci.glenwoodcity.wi.gov
---
Services Available at City Hall
For questions regarding any of these services, please call City Hall. All forms can be found on the Forms & Applications page.
Pay water/sewer bill
Register to vote
Obtain dog license
Apply for operator's license
Obtain public records
Obtain new resident information
Obtain zoning information
Special assessment searches
Community Center rental/scheduling
Park Pavilion scheduling
Water and sewer applications/terminations
Obtain recycling ID card
Register for swimming lessons
---
To Address the City
For matters you would like addressed by the City please fill out a Citizen Comment & Request For Service Form and mail or drop off at City Hall. Your concern will be forwarded to the correct department. Please visit the Forms & Applications page for this and other forms.

---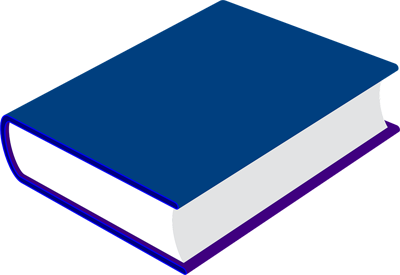 City Ordinances
The City's ordinances are updated and are now available to view online! Click here to view them.
---
Dog Licensing
All dogs 5 months of age or older need to be licensed each year. Proof of rabies vaccine is required. There are breed-specific restrictions pertaining to licensing. Information can be found in the City's ordinances, at City Hall or from the City Police Department.
---
Elections
The polling place for all elections held in the City is the Municipal Building located at 217 W. Oak Street. The polling place is open on election day from 7:00 a.m. to 8:00 p.m.
Register to vote or apply for an absentee ballot at the City Clerk's office or at www.myvote.wi.gov.
For more information, visit the Elections page.
---
Operator's License
Licenses to serve alcholic beverages in the City are required. Applications can be found under forms on the Government tab or at City Hall. All applications are subject to a background check and council approval.
---
Personal & Property Tax Records